Trouble was brewing, and it was all because of Bruin!
Here in Dundee, we pride ourselves on being a little, well, different from the rest. We enjoy a slightly skewed look at life here, and that's just the way we like it. If you take a look around the city centre, you'll find statues and landmarks dedicated to famous people, of course, but look closely and you'll also find something that you probably won't find anywhere else.
It depicts a famous incident from 1878, when a polar bear called Bruin escaped and ran through the streets. To say the locals were scared is something of an understatement. A mass panic ensued as Bruin sought to make the most of his new-found freedom. Fife-based sculptor David Annand has recreated the scene for posterity, so when you come to the city be sure to add the sculpture to your itinerary.
Thankfully, the streets emptied rather quickly when Bruin began his little tour of the vicinity. Rumour has it that the bear stopped to admire his profile in a mirror, giving his captors a chance to apprehend him. While no-one was apparently harmed in the incident, it's easy to look back now and understand the commotion that was caused. Bruin, who was intended to be exhibited to the public, got closer to them than originally intended.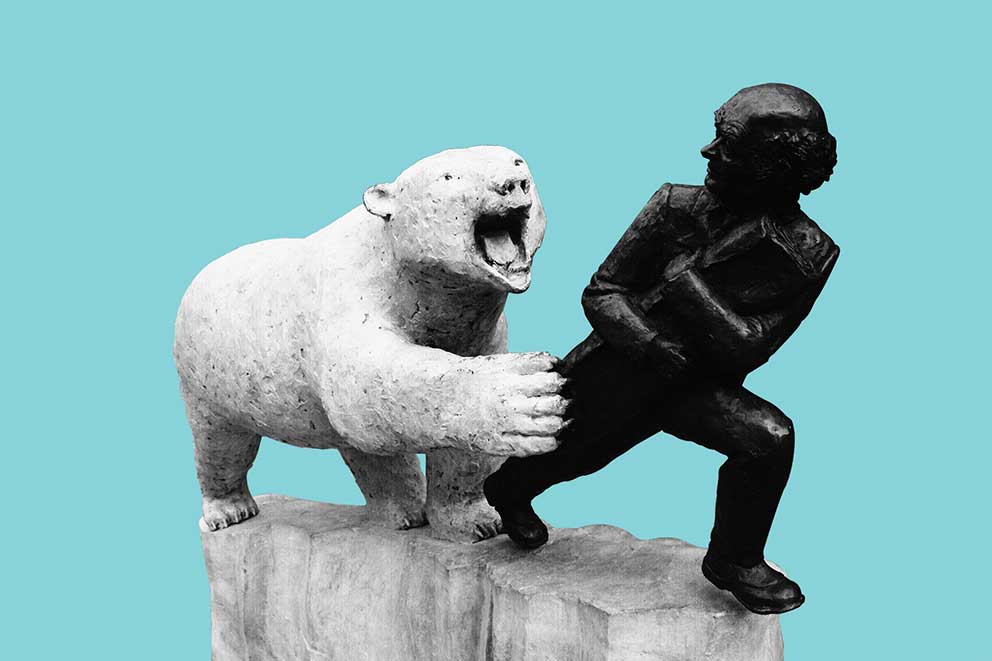 The day excitement turned into terror
Bruin had been brought to the city, along with another polar bear, to be exhibited on a temporary site in Commercial Street. It's easy to understand why, in an age before TV and the internet, there would have been so much anticipation among the people of Dundee. An escaped polar bear, one of the world's most dangerous animals, could have caused a great deal of devastation, of course, but would have also generated plenty of interest.
These days, a wander through Dundee's iconic streets brings with it an opportunity to soak up plenty of historic statues, including those depicting Queen Victoria, Robert Burns, James Carmichael and Adam Duncan. A fairly conventional selection for any UK city, perhaps, but you can also see Desperate Dan, Minnie the Minx, Oor Wullie, a dragon, penguins, lemmings and now a glorious polar bear. As we said, we like things a little different here.
Visitors to Dundee can take their pick from so many things to see and do, including walking tours that bring an opportunity to get up close and personal with one of the UK's most fascinating cities. No wonder more and more people from Britain and across the world are discovering the Dundee difference. We have the perfect blend of the historic and the contemporary, as well as a fabulous selection of landmarks and attractions. Come and see for yourself!