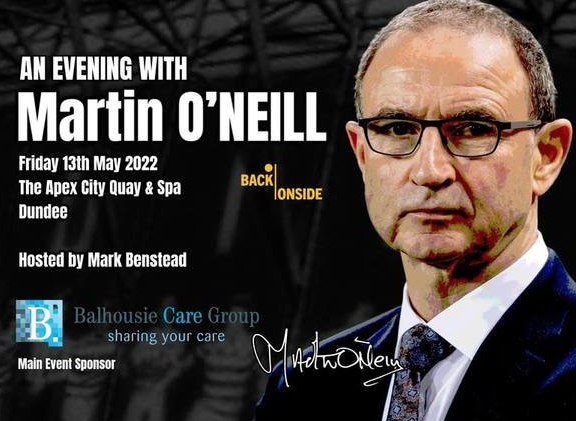 An Evening with Martin O'Neill
The Longest Forty Production Co. are delighted to welcome Celtic's Legendary Manager Martin O'Neill to Dundee for a very special evening with Hoops fans.
Produdly sponsored by Balhousie Care Group, the Irishman will appear at The Apex City & Spa in Dundee on Friday 13th May.
Hosted by Sky Sports Mark Benstead, Martin will recall all the incredible tales from his trophy-laden time at Celtic Park.
Tickets are on sale Friday 18th March at 7am
Please be aware that Gold & Platinum tickets are extremely limited.