On the Dundee Cocktail trail
This month, Dundee is celebrating the mighty, vibrant cocktail. Dundee Cocktail Week is set to run from October 7th– 16th where cocktail connoisseurs can purchase a wristband for £5 that gives you discount on cocktails at participating bars around the city.
Whether you like a simple Old Fashioned, the sweet fluffy delight found in a French Martini, the absolute game-changer that is an Espresso Martini, or love the salty thrill of a margarita, we can all agree that there probably is, even if you prefer a beer or a crisp glass of vino, there's a cocktail out there for every last one of us.
Here, we pick out some of our favourite Dundee haunts for a cocktail experience*. Because that's what cocktails are – they're an experience on all of our senses.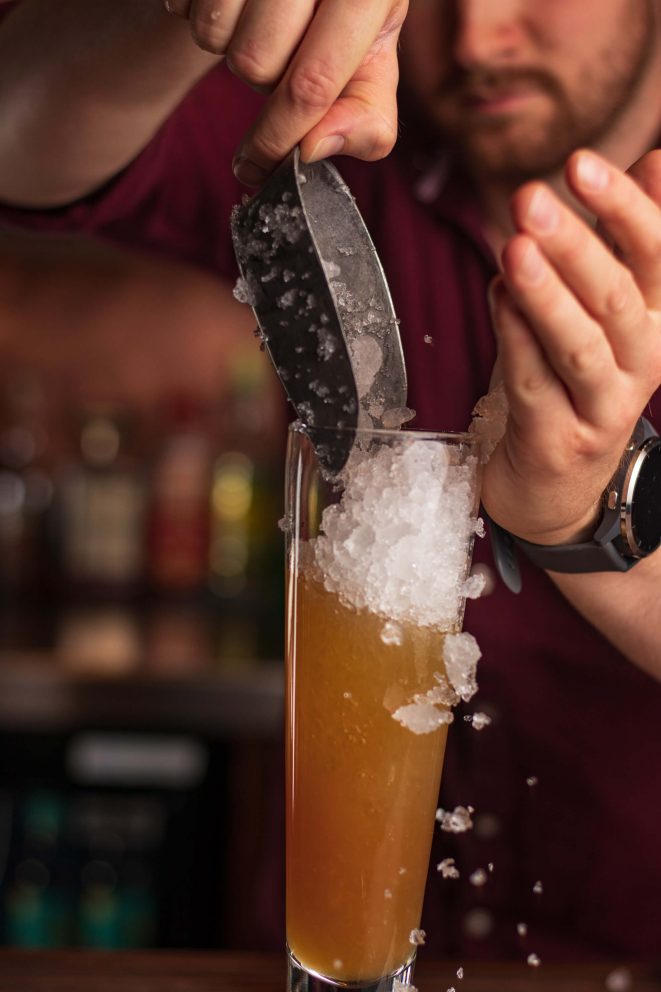 Anyone who knows Tonic knows they serve the most fantastic burgers (over 50 to choose from!) and a decent cocktail. On the Perth Road near the Nethergate, they've been shaking cocktails since 2005 and have a refined cocktail list with some classics including the Oor French Martini but also has some fun fruity numbers including the De Peche Mode which features Buffalo Trace, peach, lemon and sugar.
Look out for…
For those partial to a burst of sourness, the Grin & Pear It should be a hit. With Avallen, pear, lemon, sugar and egg white, it's a pear sour that will make your eyes water in the best way!
Nestled along Brook Street in Broughty Ferry, Bruach is a gem of a place. It has something to offer for every stage of the day. Brunch from 10am for the late risers, a banging food and bites menu throughout the day from 12noon-9pm and blistering cocktail menu. Their expert bartenders host cocktail classes and have a dozen cocktails on their menu. We guarantee there'll be at least one you've not tried before. How about a Ginger Mojito? A classic mojito some fresh ginger added. Sounds good to us!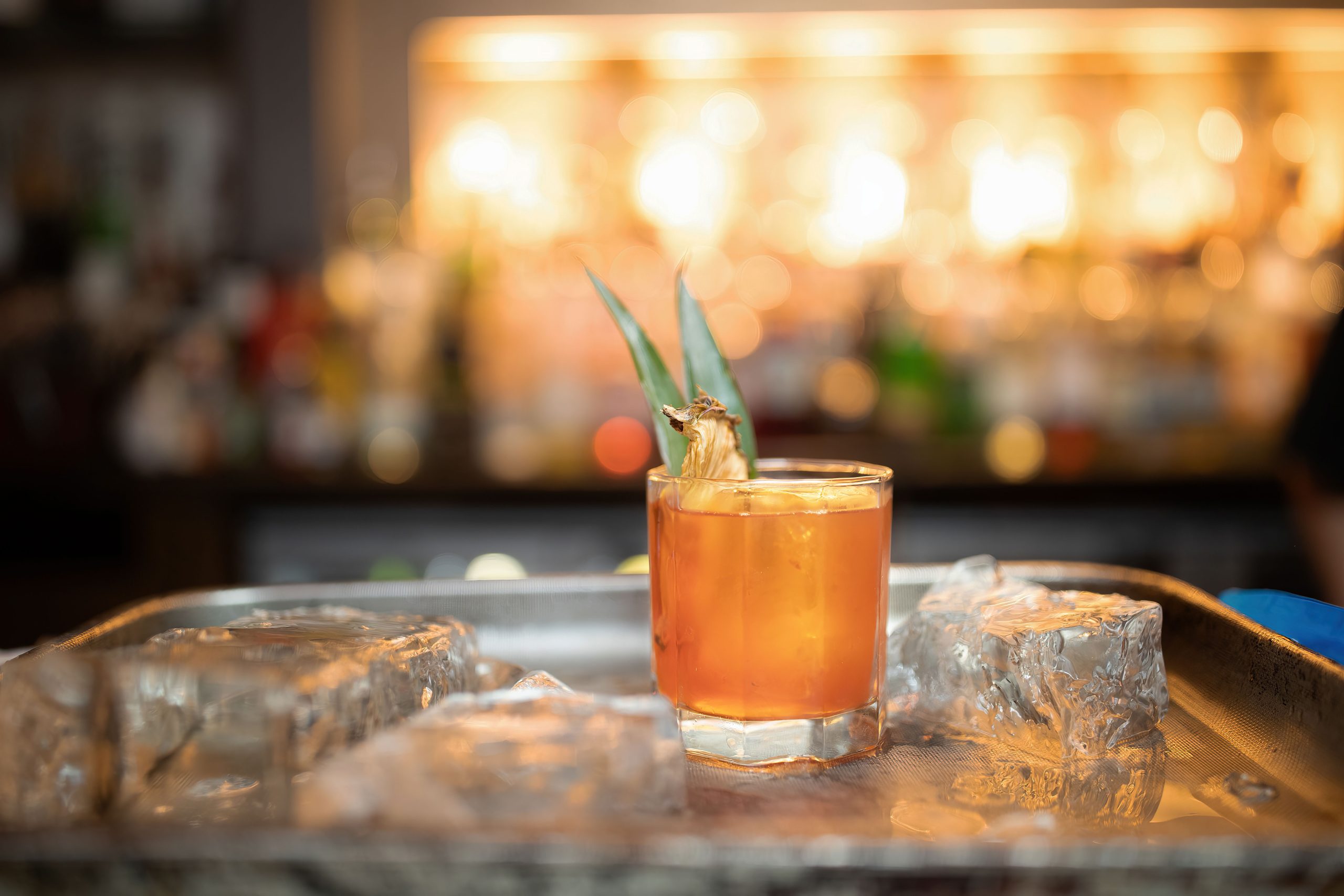 Look out for…
The Bruach Bon Bon. It tastes as good as it sounds, believe us! Vanilla vodka, butterscotch, citrus, egg white and either lemon or strawberry – if you've a sweet tooth, you'll love this. Also, they are known to ice sculptures
Sitting in the heart of Dundee city centre on the Nethergate, Casa is a bit of haven amongst the city bustle. A nightclub by night, it's a serene place during the day with a cracking food menu. Students pop in there to study and use their student discount for an iced-latte and the fast Wi-Fi. When the studying is over, there's plenty cocktails to choose from on their menu including their Buckfast Martini with a fun signature twist from Casa.
Look out for…
The Love Guru. Vodka, Chambord, Lemon Apple and Raspberry Gomme – a sweet and fruit number as its name suggests.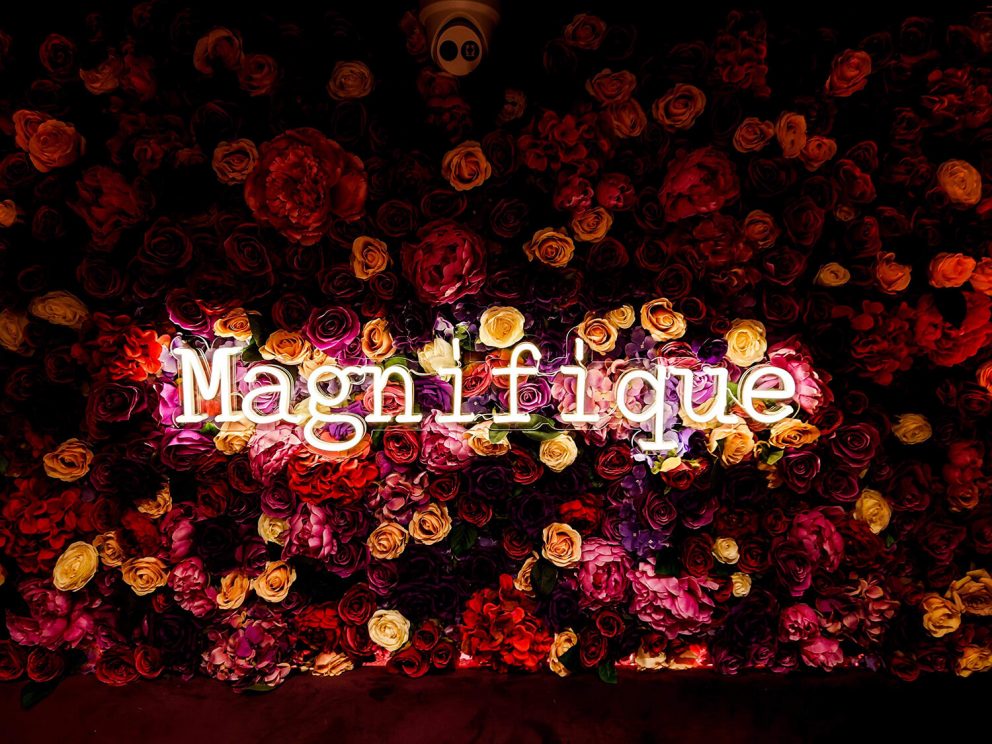 If you're a rum fan, the King of Islington is a must. A look at their back bar tells you everything you need to know about this place. A proper rum bar in the centre of the city a stones throw from the station, there's a plethora of run cocktails to choose from and the bartenders are only to happy to help you find the one for you.
Look out for…
Their take on combining the best of Dundee and the Caribbean, the Mai Tai on the Tay. Think Chairman's Reserve run and oranges.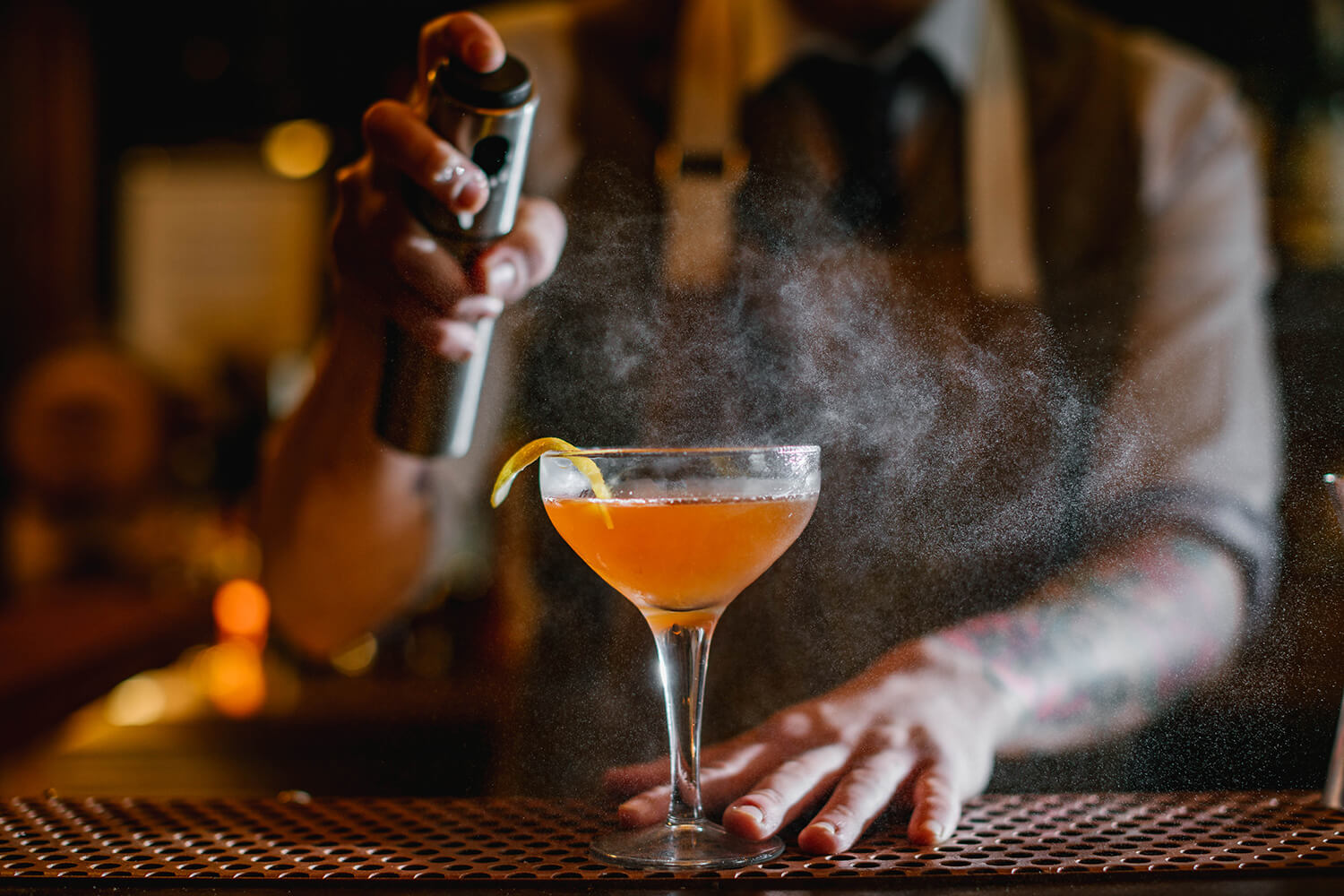 A seriously cool late-night cocktail lounge, 3 Session Street transforms from a laid back, chilled place to relax during the day to a beat pumping, atmospheric bar at night. Its chameleon like ambience paired with its top-notch eclectic cocktail menu make it a great stop on the cocktail trail.
Look out for…
Their zombie-inspired cocktail called 28 Days Later has three types of rum in it. They set fire to it when its served which is brilliant for anyone who likes a bit of theatre with their cocktails.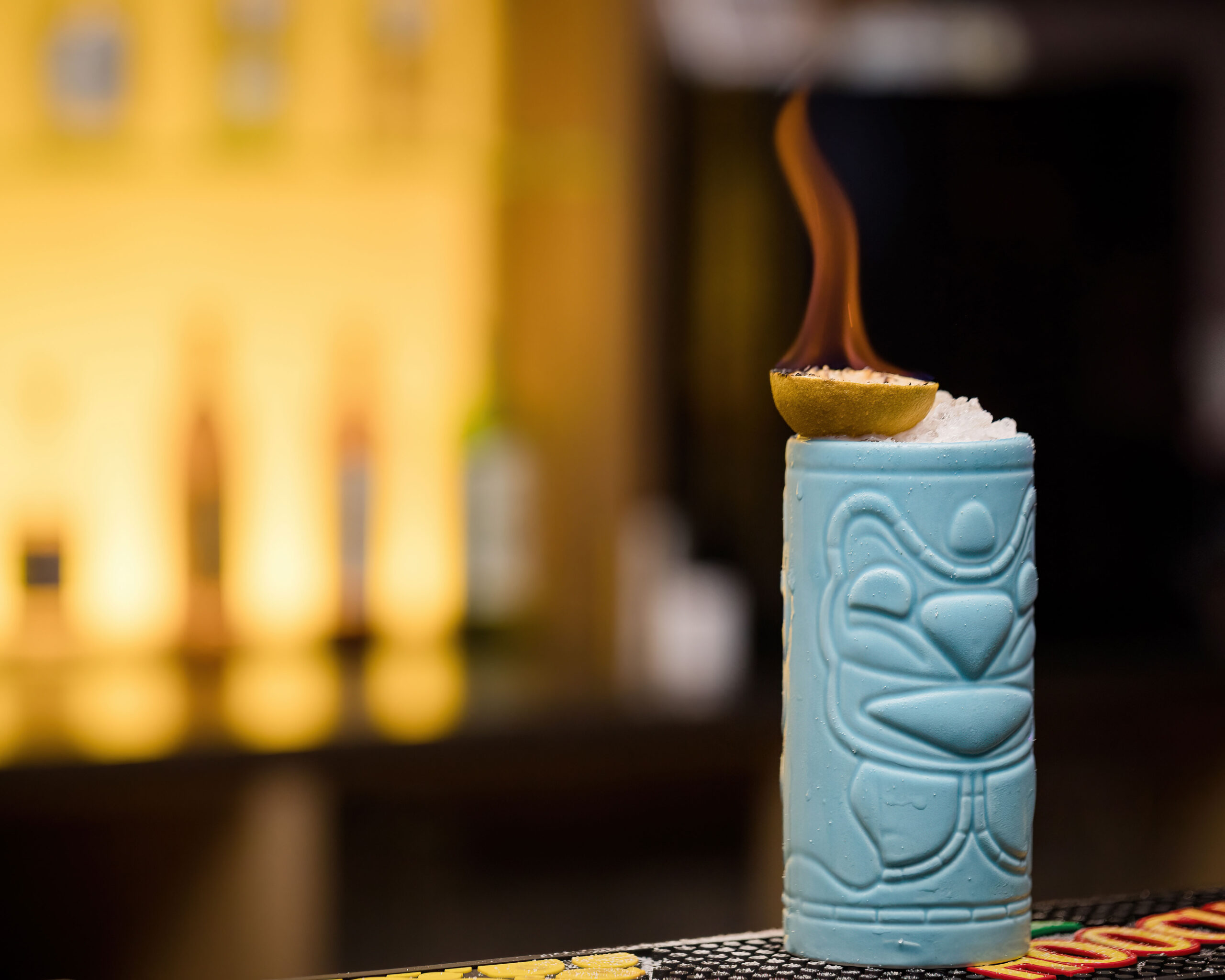 Shhh – a secret bar! Not so secret on this blog, Draffens is probably the definition of a 'hidden gem.' It's like stepping into a different era in this speakeasy in the centre of town. Their cocktail menu has an equally classic vibe to it. It's a place where it would be rude not to sit at the bar with an Old Fashioned.
Look out for…
I would be pretty awful of us not to point you in the direction of this secret bar. Type into Google….sorry, redacted….. and you'll be well on your way.
Dundee Contemporary Arts is a bit of hub in the centre of the city. It has creative groups, exhibitions and a fabulous pair of cinema screens to enjoy. It also has the Jute Café Bar. With lots of space to spread out, it's a wonderful place for people who need assisted access and there's always a nice, warm atmosphere as it's rarely quiet. And they, of course, have a cocktail menu to match the vibe, from Pornstar Martinis to a classic Aperol Spritz.
Look out for…
You just can't ignore the Toblerone Martini crying out to be tried on their cocktail menu. The mad bit if, there's no Toblerone in it, but you just know it will be just as joyful. Frangelico, Kahlua, Bailey's, chocolate, honey milk, cream and almond syrup. Yes please!
*Please note, not all of the bars listed are participating in Dundee Cocktail Week. To see the full list, go to https://dundeecocktailweek.co.uk/