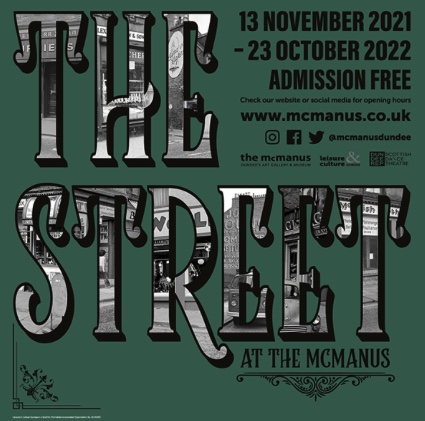 The Street at the McManus
Take a walk down memory lane and immerse yourself in The Street at The McManus.
Visit the shop and stand at the bar. Browse the windows of the old Toy Shop and the Pawn Shop. Look into the Shoe Shop and Furniture Shop. Peruse fashions from yesteryear in the department store. You may even remember some retail names from old Dundee.
The shop and bar are museum favourites from the past that span a 150-year period looking at the history of retail and brewing. Today, we bring this up to date with acquisitions made over the past 40 years. This show will allow you to see these much loved exhibits, reimagined in a setting alongside some of Dundee's favourite shops, using the city's collections.
The Street at the McManus runs from November 2021 through till October 2022.
The exhibition is brought to you by The McManus: Dundee's Art Gallery & Museum with assistance from Dundee Rep.