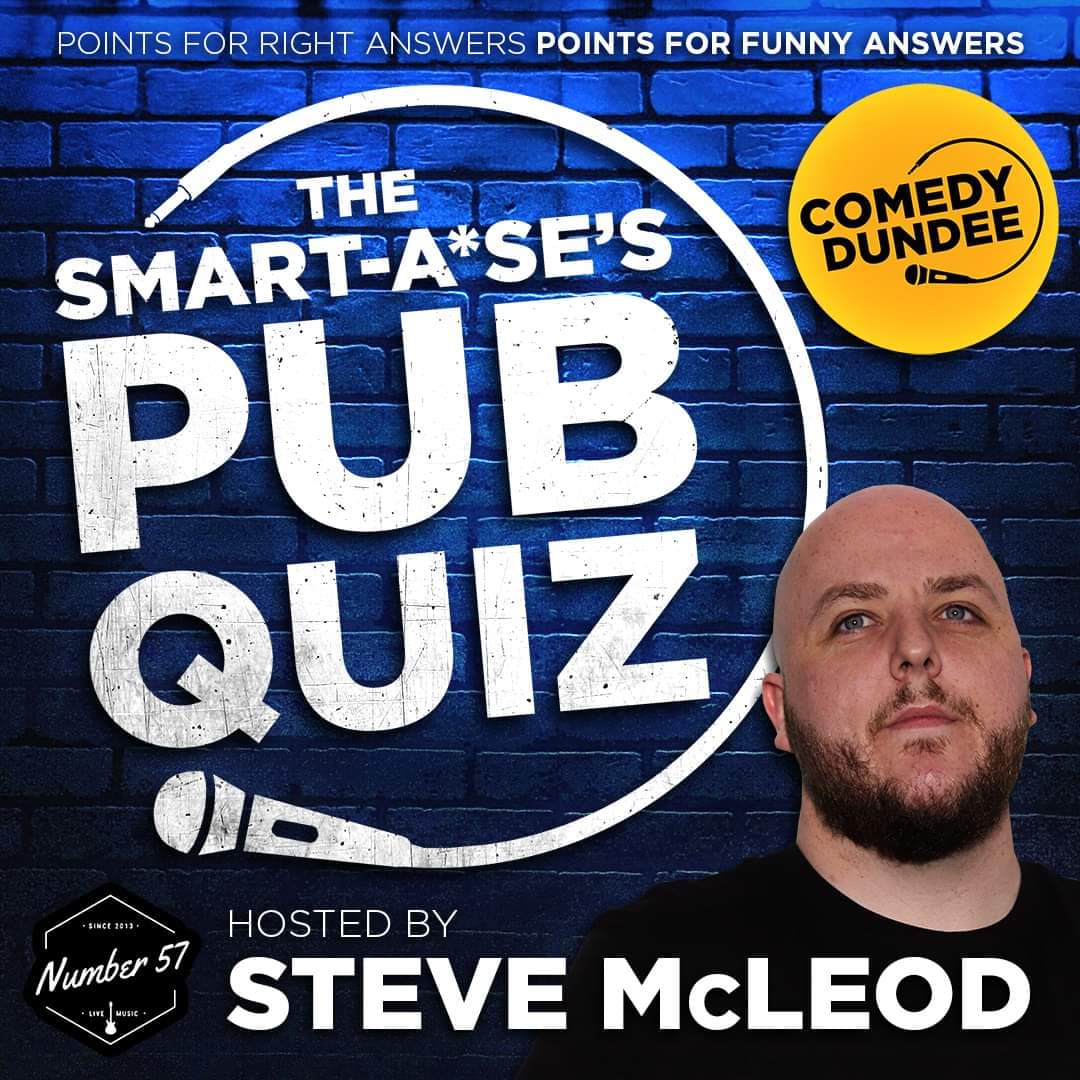 The Smart-a*ses Pub Quiz
Comedy Dundee is returning with another instalment of it's highly popular new comedy pub quiz at Number 57. Mixing comedy and general knowledge, this is the quiz where it pays to be a smart a*se! Your host is a seasoned stand-up comedian, and while correct answers will always get you the most points, a bonus point will be awarded to the team that gives the funniest wrong answer.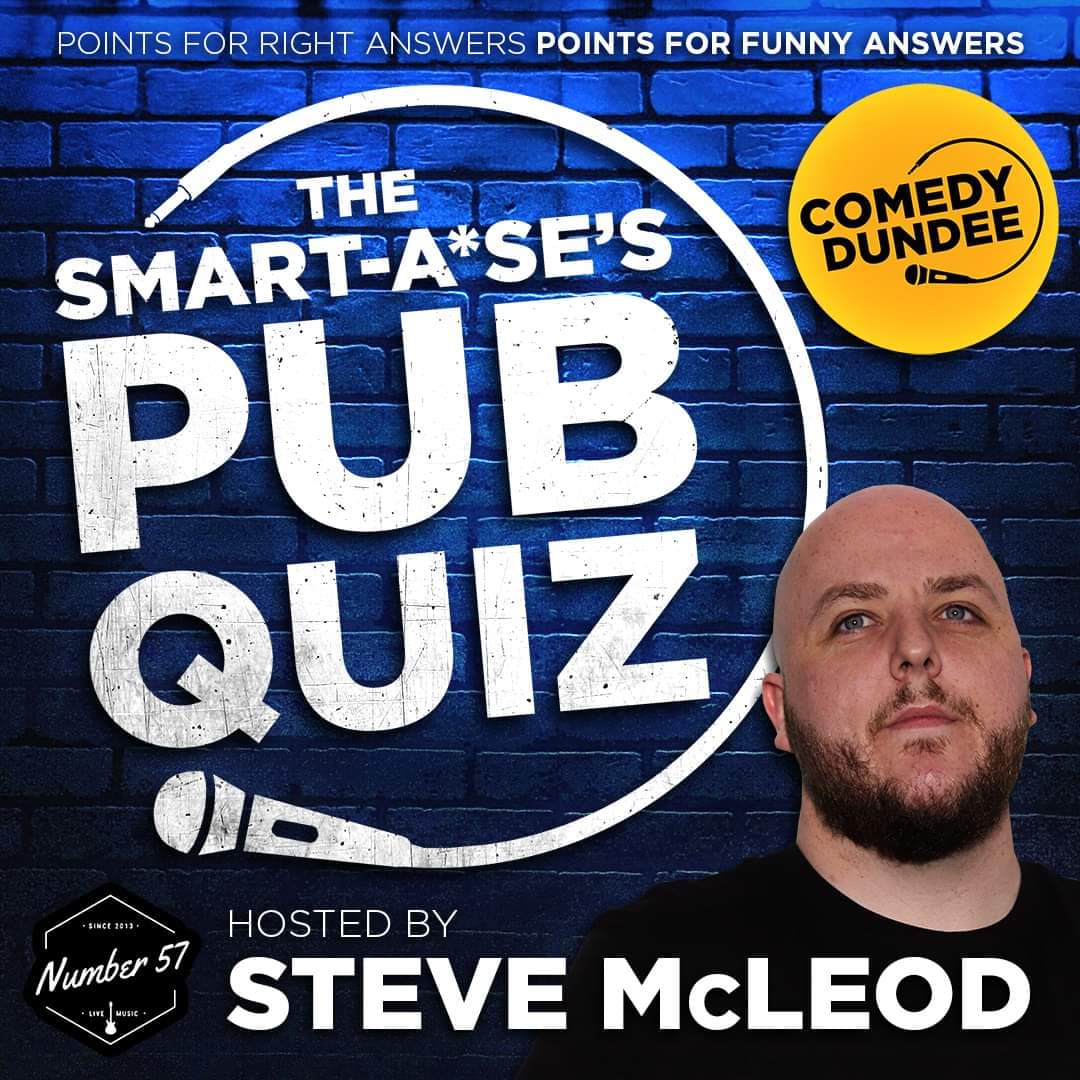 Hosting the quiz will be one of this city's funniest sons, native Dundonian comedian Steve McLeod. As well as having opened for Tom Stade and Larry Dean, Steve was hand-picked by Gary Meikle for his 'Surreal' tour.
"There's a reason Steve has supported me more than once, he's class and a rising star on the comedy scene" – Gary Meikle
"Dundee home grown talent… delightful." – Visit Dundee
Entry is £3 per person, payable on the night, with a cash prize for the winning team, and mystery prizes for 2nd and 3rd place. All you have to do to play is download the free app SpeedQuizzing. It's very simple to set up and use (we can help any technophobes on the night), and it stops people googling for the answers!
1st Prize – £20 + £1 for every attendee on the night. The more people who come, the bigger the prize!
2nd Prize – first pick of the mystery prizes.
3rd Prize – second pick of the mystery prizes.