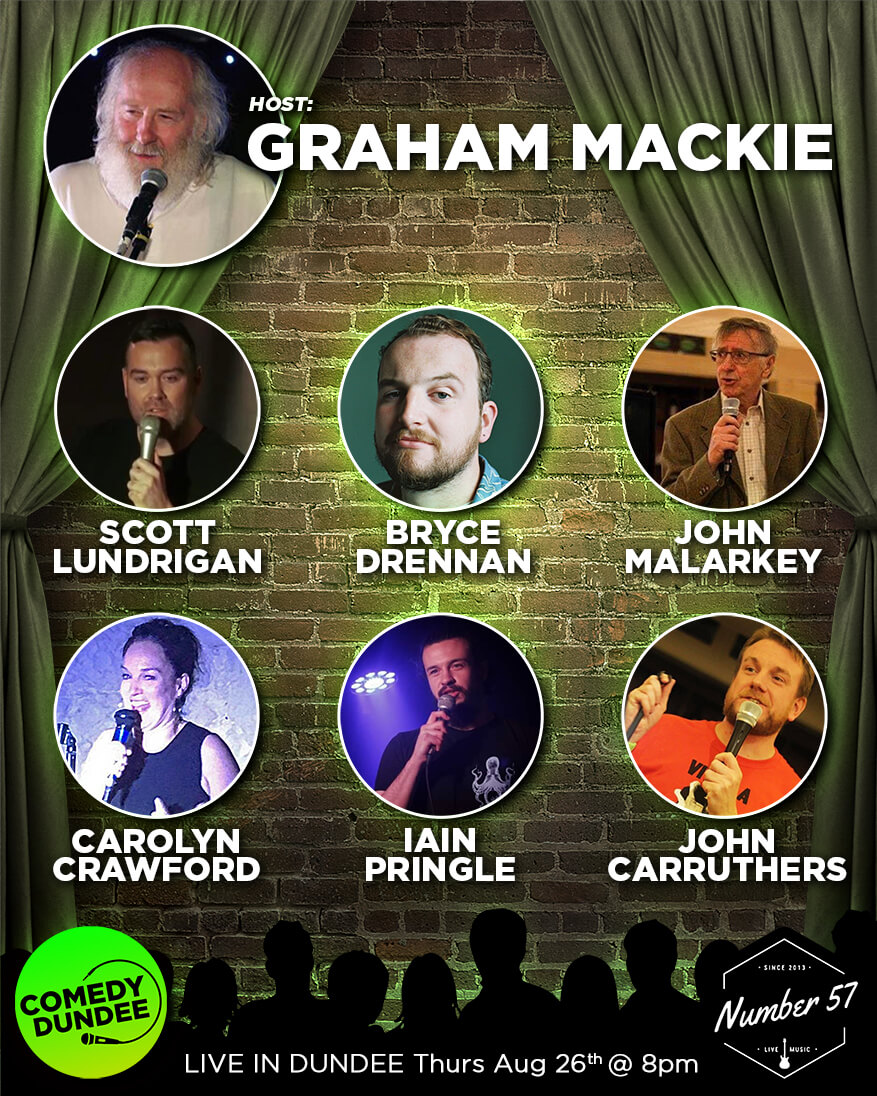 Stand Up Comedy Showcase
It's that time of month again!  Comedy Dundee is bringing another talent-packed stand-up comedy showcase to Number 57, featuring some of the most exciting up-and-coming acts Scotland has to offer.
As for your host for the evening, we're not going to claim we've booked Santa, but let's just say nobody has seen the two of them in the same room.  Four-time Scottish Comedian of the Year finalist Graham Mackie is a seasoned comedy circuit stalwart.  Down to Earth and just plain funny is the only way to describe Graham, who has drawn some very fine material indeed from his dysfunctional home life and his eventful career in teaching.  
 "Inherently warm, likeable character who instinctively brought a spark of joy" – Chortle
"Had me in stitches" – Breakneck Comedy
When: Thursday August 26th from 8pm to 10:30pm.  Doors at 7. 
Where: Number 57, 57-58 Dock St, Dundee DD1 3DU
Tickets from £5: https://www.eventbrite.co.uk/e/stand-up-comedy-showcase-tickets-166439259305
Follow us on social media: 
Facebook: @comedydundee
Instagram: @comedy_dundee
Twitter:@ComedyDundee