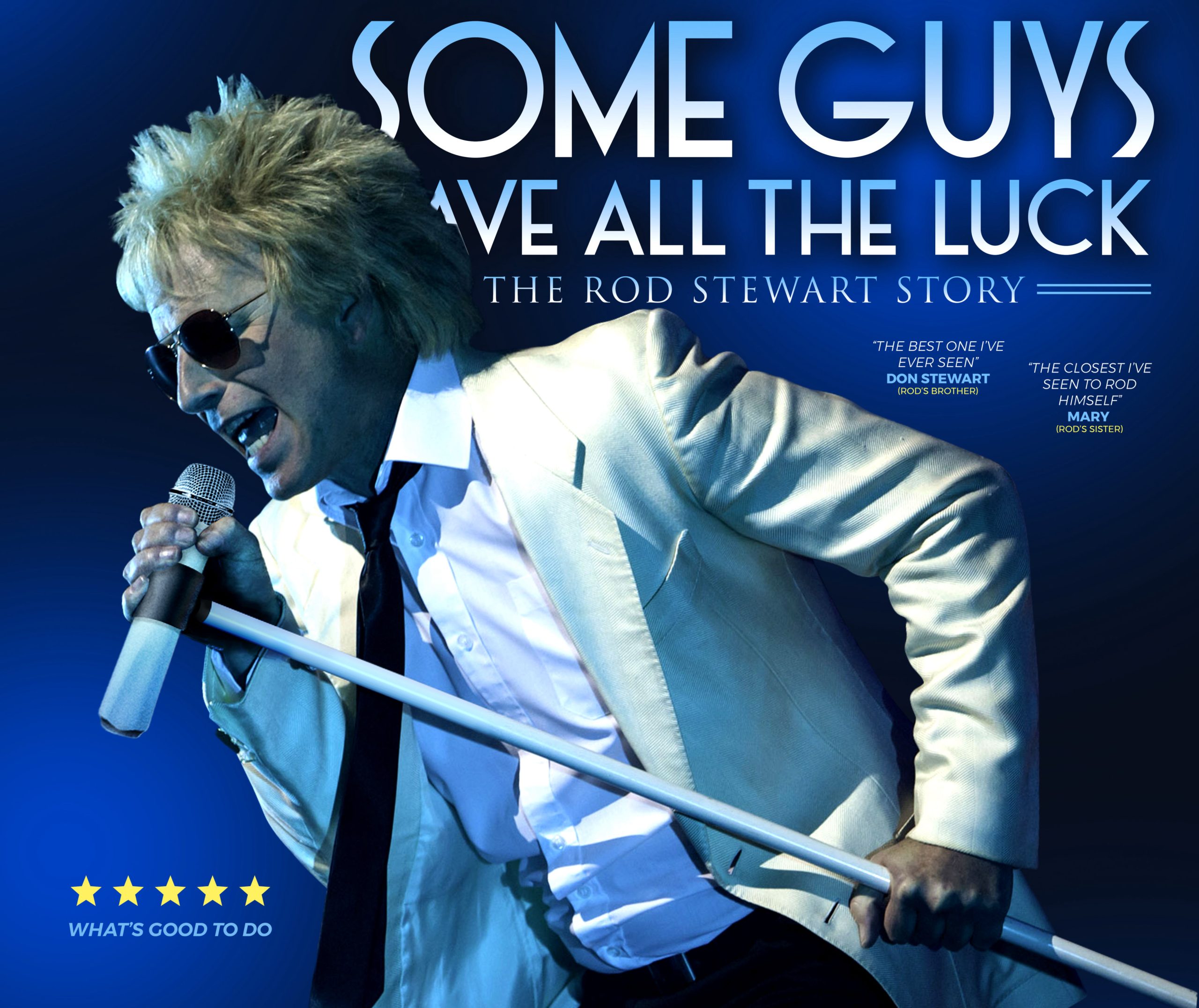 Some Guys have all the Luck
Some Guys Have All The Luck is a musical production celebrating the life and career of Rod Stewart, one of rock music's greatest icons. Starring Paul Metcalfe and featuring a fantastic live band with impeccable credits, the show takes the audience through Rod's incredible story from his humble beginnings street busking and singing in the RnB clubs of the 60's through to worldwide superstardom and record sales of over 130 million!
Every single show has the audience singing along and dancing in the aisles and always ends with a standing ovation. The show includes a stunning stage set, a spectacular light show and stage-wide projections of Rod throughout his career.