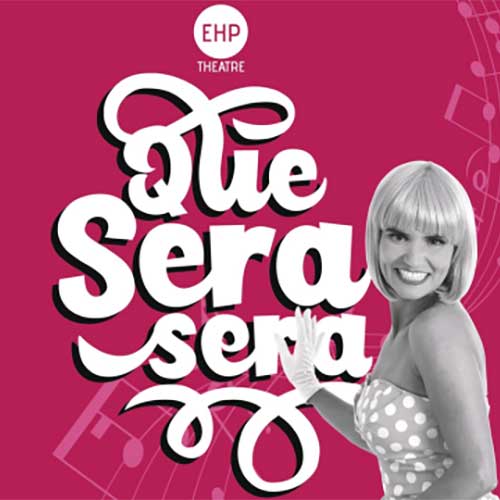 QUE SERA SERA
Que Sera Sera is a magnificent musical celebration of the Hollywood Icon that is Doris Day. The audience are taken on a factual musical timeline tribute through Doris Day's career in music and film.
Que Sera Sera will leave you feeling full of nostalgia as this amazing cast perform these beautiful songs. All this with wonderful film footage on our big screen.
The show is a fan's tribute to the fantastic songs and memories that Doris Day and her music has given every generation.
The show includes hits such as Secret Love, Deadwood Stage, Move Over Darling, Pillow Talk, Perhaps, Perhaps, Perhaps, Teachers Pet, Sentimental Journey – Plus many more
This show will be your 'Secret Love' and leave you 'Bewitched, Bothered and Bewildered'.
* All information correct at time of listing