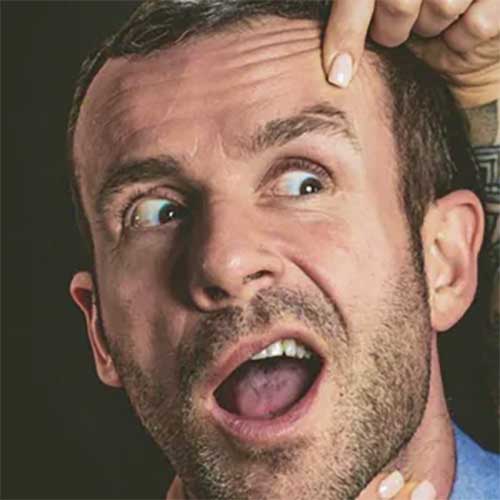 Gary Meikle – Surreal
Gary's tour show is aptly named Surreal. The title perfectly describes Gary's last twelve months where he started the year performing in comedy clubs, and ended it selling out big theatres in the UK as well as tours in America, Canada and Europe.
Having performed to tens of thousands of people over the past year and having become infamous for his 'eyebrow rant' on-line Gary has found a new confidence and level of openness on stage, meaning he doesn't hold back on giving his opinions, no matter how warped. The new show will cover topics such as evolution, social media, how to deal with burglars, single mums, bee sex, small man syndrome and much more.