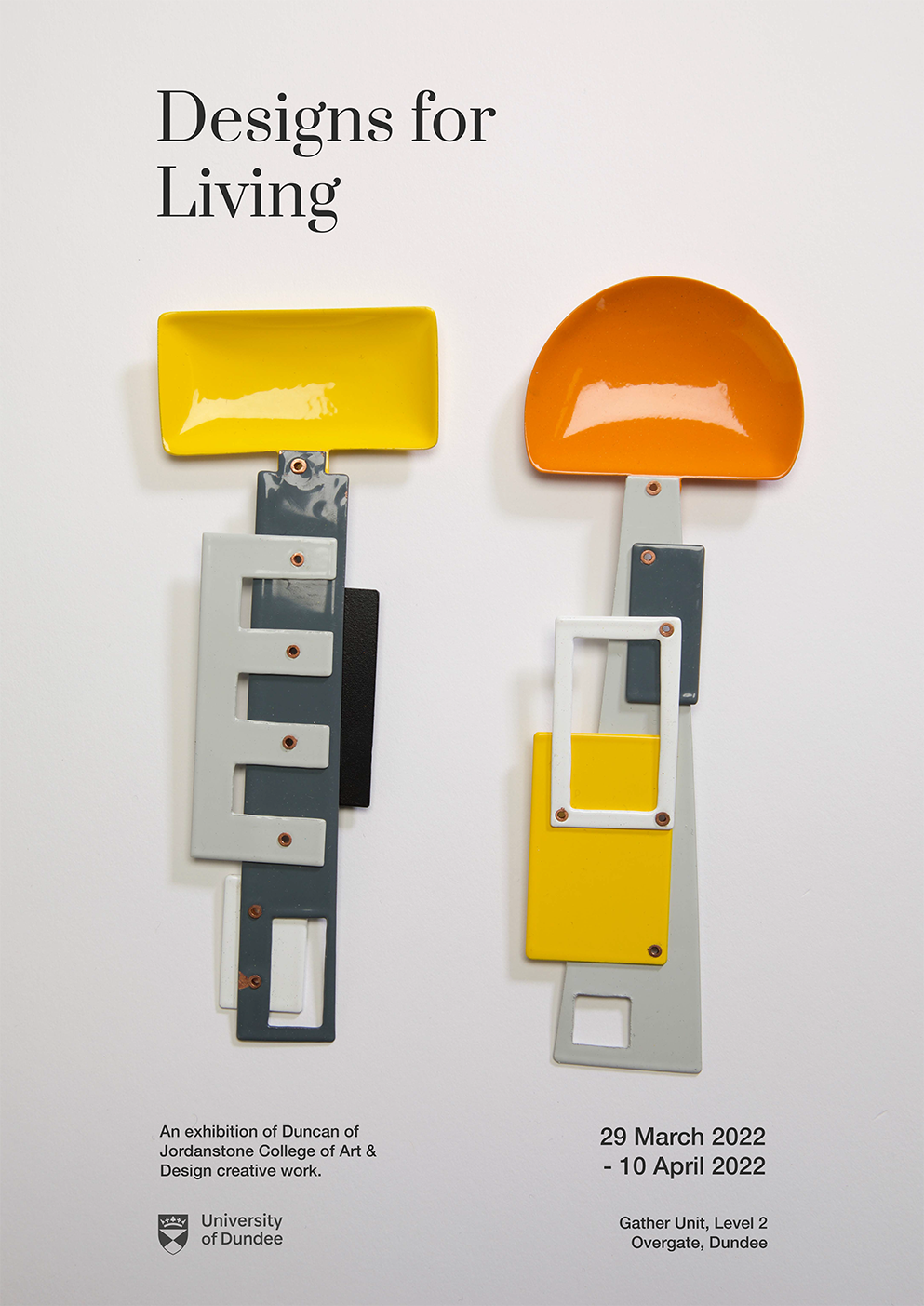 Designs for Living
An exhibition of work from Duncan of Jordan College of Art & Design.
Come and see the reinvention of the everyday as students from Duncan of Jordanstone tackle some familiar designs in some unfamiliar ways!
To add to the sense of experimentation students work with a material outside of their normal studies, for example, graphic designers working in wood and jewellery students working in ceramics. What follows is an exercise in possibilities and limitations- often with surprising results.