Dundee Museum of Transport: ready to get back motoring
Start your engines
The Dundee Museum of Transport has been delighting visitors to Dundee of all ages. They've got planes, trains and automobiles on show from local and national collections. They bring transport history to life with their ever changing array of vehicles and their friendly and knowledgeable volunteers are always at hand to offer some pretty cool transportation facts. You can even get up close and personal with Chitty Chitty Bang Bang.
Going Green
Like many other attractions, they're closed just now but that hasn't stopped them rolling up their sleeves and getting to work.
That hard work has led to the Museum going international this year, as it beat 264 proposals from 48 countries to be one of eight Museums exhibiting at United Nations COP26 Climate Change Summit in Glasgow. An amazing achievement!
The Summit is being held at the Glasgow Science Centre, and they'll be showcasing from July until the Summit opens on November 1st. It will be the largest international conference the UK has ever hosted with over 30,000 delegates projected to attend. Transport emissions are responsible for around 25% of all greenhouse gas emissions in Europe. The exhibition will focus on the concept of expanding the role of a transport museum to focus on sustainable transport- electric cars, battery and hydrogen power and green technology.
It will also showcase the Museum's plans for moving to Maryfield Tram Depot in 2024. Upon opening, it is projected to be the first carbon neutral transport museum in the UK, complete with solar panels, LED lighting and a ground-source heating system.
At the current Museum site, their amazing volunteers are working to cut the carbon footprint by 37%, by installing LED lighting, double glazing, and insulation and their 'Future of Transport' exhibition opened last October.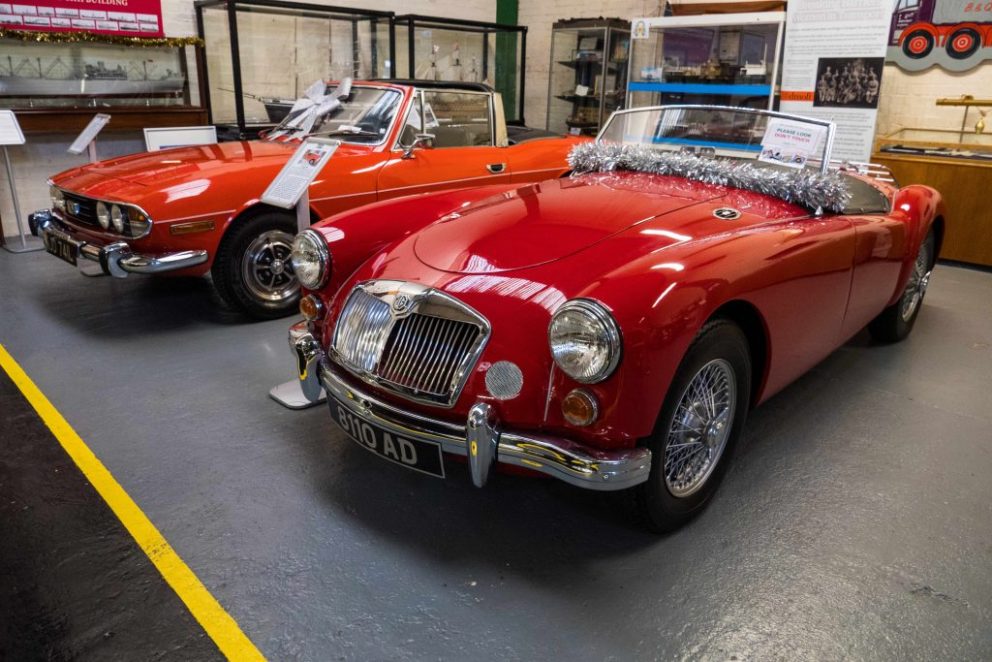 Toys and Models Exhibition
This Spring, the Museum has a new Toys and Models exhibition opening, showcasing model cars, from Corgi, Hornby, Matchbox, Hot Wheels, and more, alongside Scalextric, and some classic toys from history like the Rubik's Cube, Tamagotchi and the endlessly fun Space Hopper.
During lockdown, the Museum has worked on revamping their shop with a wide selection of new and colourful toys, models and games to go alongside the exhibition, as well as expanding their café, and offering a selection of over 100 transport-themed board games inside it, so visitors can get competitive with their families.