Dundee Cooking Academy –  serving up courses perfect for food lovers
We all love eating out, but for those who get pleasure from cooking a trip to The Dundee Cooking Academy is a dream date with your favourite ingredients.
Founded by 'seasoned' Dundee-born chef Lewis Donegan, The Dundee Cooking Academy is Dundee's first cooking school. Nestled in the very heart of the city on Bank Street, the Academy offers an incredibly diverse calendar of cookery sessions for all ability levels.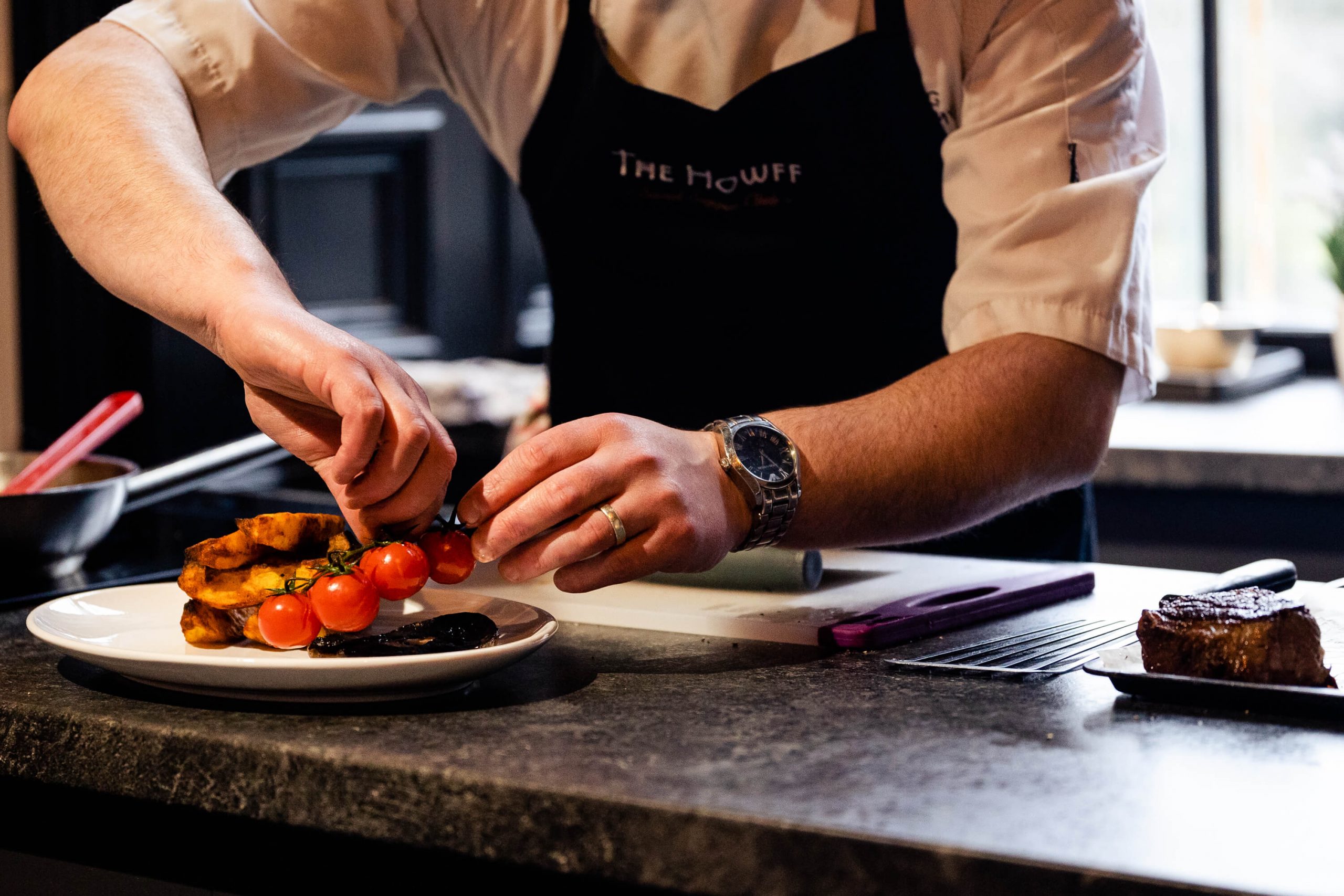 Each session is led by Lewis who started his cooking career with the Hilton Dundee and has gone on to have phenomenal career working in top Michelin Star restaurants and even cooking lunch for Her Majesty The Queen. But, this Dundee lad knows which his bread is buttered and has ventured back to his home town to do what he loves best – sharing his skills and passion for cooking.
The food sessions sound literally mouth-watering. There's a lot of tasting and, possibly the most exciting bit, you get to sit and enjoy your creation at the end of the course. The different sessions feature cuisines from all over the world including Thai, Indian, Middle Eastern, Italian, Turkish, as well as some traditional British favourites. There's even some classes especially for children to learn some dishes.
The Academy has long been admired from afar by food blogger Claire Jessiman, also known as @foodiequine. Through a trip organised by VisitDundee, Claire finally got her chance to experience a cookery session with Lewis for herself.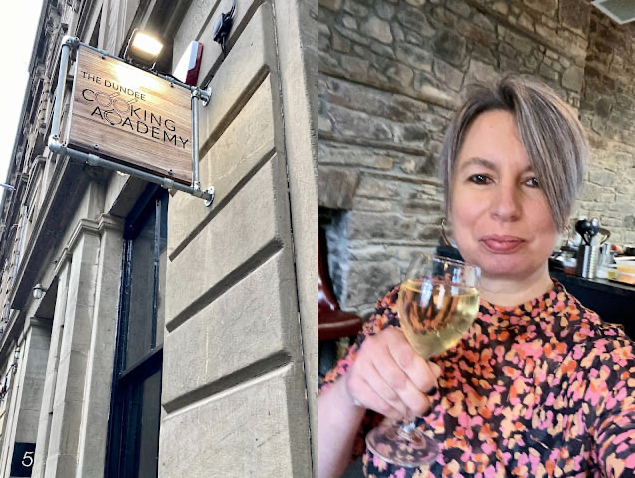 Claire was signed up for the 'Ultimate Roast Dinner' session. Greeted with a glass of wine on arrival, Claire spent the day learning all the tricks to make a 'stress free' yet completely delicious Sunday roast dinner. A three-course meal, Claire learned to prepare the ultimate roast beef, roast tatties, honey roast roots with lashings of gravy. The other courses included a lentil and sweet chili soup finished with an indulgent stick toffee pudding with brandy caramel.
Led by Lewis, Claire had a brilliant time and even imparted some wisdom to the chef. "Throughout the day we picked up loads of clever tips and tricks along the way (although I did have to show Lewis how to open an Oxo cube properly)." Go Claire! Actually, how do you open an Oxo cube properly?
There were some secret ingredients added to the tatties and veg that Clare is keeping close to her chest and even we don't know about. You have to go on the course to find out and all the recipes are shared with participants afterwards.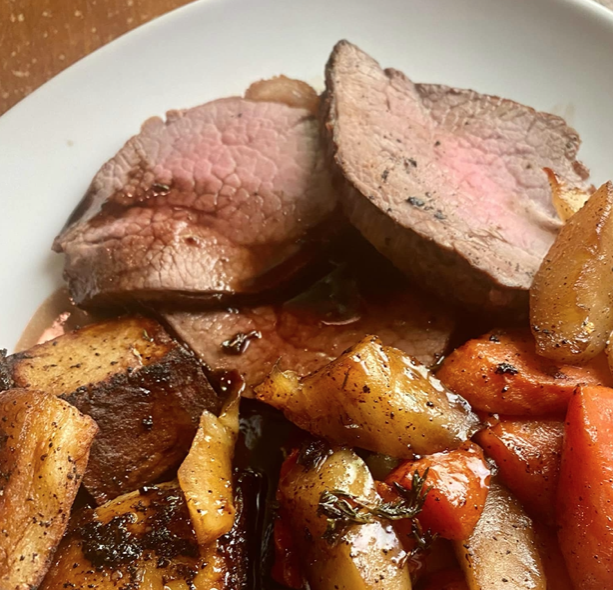 The whole experience sounded so much fun and Clare had a fabulous day from start to finish. Her verdict? "Relaxed, fun, interesting and informative. A professional set up both when watching the demo and at each individual cooking station. Everything measured out for you and all the dishes washed afterwards. What's not to like?" Claire said it was her best cook school experience "by a long shot" and that she'll be back for more cookery classes.
Sound good to you? It really is the perfect day out for anyone who loves cooking and creating something special. Here's a few upcoming sessions at The Dundee Cooking Academy to whet the appetite. For the full listing of cooking sessions, click here. (https://www.dundeecookingacademy.com/event-calendar/)
Prawns & Wellington, Friday 1st July
A chance to reinvent and modernise the classic prawn cocktail followed by learning how to make a perfectly cooked beef wellington. Sounds mouth-watering!
Boss Chef Amelia Rose, Saturday 9th July, Saturday 6th August, Saturday 15th October
Join Lewis and his daughter Amelia for joint session. Amelia, who is obsessed about her daddy being a chef, has been learning lots of cooking skills and recipes with her dad's help. On this course, a child and parent or carer can attend. During the session, Lewis and Amelia will guide participants through two-course session of Amelia's favourites including mince and doughballs and rocky road traybake.
Traditional Greek, Sunday 24th July
Learn to create some beautiful traditional Greek dishes including Kolokithokeftedes – fried courgette and feta balls with fresh tzatziki followed by lamb mince and aubergine moussaka with Greek salad. Then, finish by making a delectable Greek custard pie known as Galaktoboureko.